July 16, 2022, 10:00 AM - 12:00 PM
August 6, 2022, 2:00 PM - 4:00 PM
Olmsted in Chicago: Washington Park Walking Tour
Washington Park
5531 S. Russell Drive, Chicago, IL 60637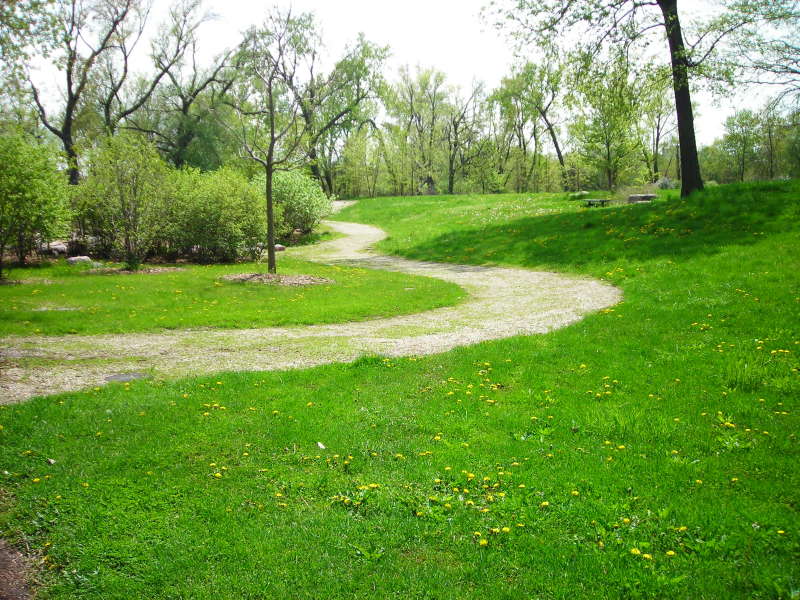 Olmsted included winding paths, irregular groupings of trees and shrubs, and meadows on which sheep once roamed. Photo by Julia Bachrach.
To register
---
April 26, 2022, marks the 200th birthday of Frederick Law Olmsted, author, conservationist, social reformer, and America's seminal landscape architect. Olmsted and his successors designed some of Chicago's most beloved and important greenspaces. The city joins more than 120 organizations across the United States that have come together to celebrate the bicentennial in a campaign called Olmsted 200: Parks for All People.
In partnership with the Hyde Park Historical Society, Chicago park historian Julia Bachrach leads free walking tours of Frederick Law Olmsted's iconic Chicago landscapes: Jackson Park, Washington Park, and the Midway Plaisance.
On this tour, learn about the ways Olmsted expressed democratic principles in his design for Washington Park, and how the greenspace became an important oasis for African American newcomers during the Great Migration. Highlights include the park's original sheep meadow.
Meet in front of the Washington Park Refectory (S. Russell Drive just south of Morgan Drive).