January 30, 2019, 6–8 p.m.
Collecting by Design
Roger Brown Study Collection
1926 North Halsted Street, Chicago, Illinois 60614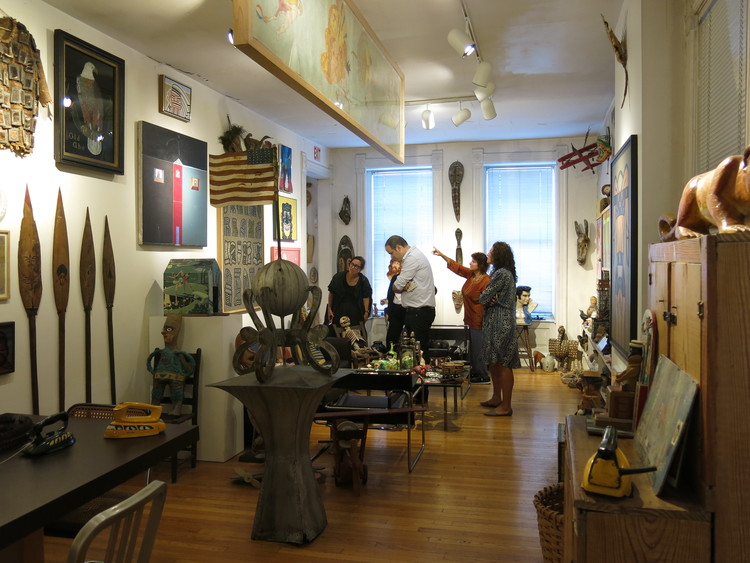 ---
Presented as part of Illinois Humanities traveling exhibition, Everyone's a Designer/Everyone's Design, this event explores how our collections shape our homes and reflect our style through a conversation with the exhibition's designers, Tim Parsons and Jessica Charlesworth. Parsons and Charlesworth discuss the treasures and curiosities of the Roger Brown Study Collection, Brown's "Artists' Museum of Chicago," followed by a tour and modest reception at the nearby art-and-object-filled home of architects Dan and Julie Wheeler, whose exceptionally original, extensive collections reflect their aesthetics and personalities, and complement and enliven the interior spaces.
This event is free and open to the public. Space is limited. RSVP is required.
---