Visit
There are many ways to explore all that Art Design Chicago has to offer. Take a self-guided tour using one of our recommended itineraries, join one of many expert-led public tours, or contact a local tour operator to create a private custom tour for your group.
---
---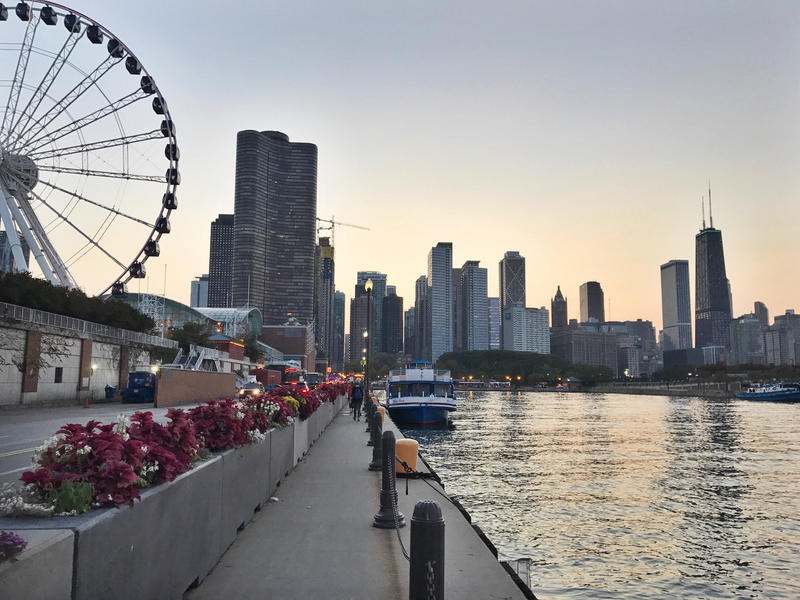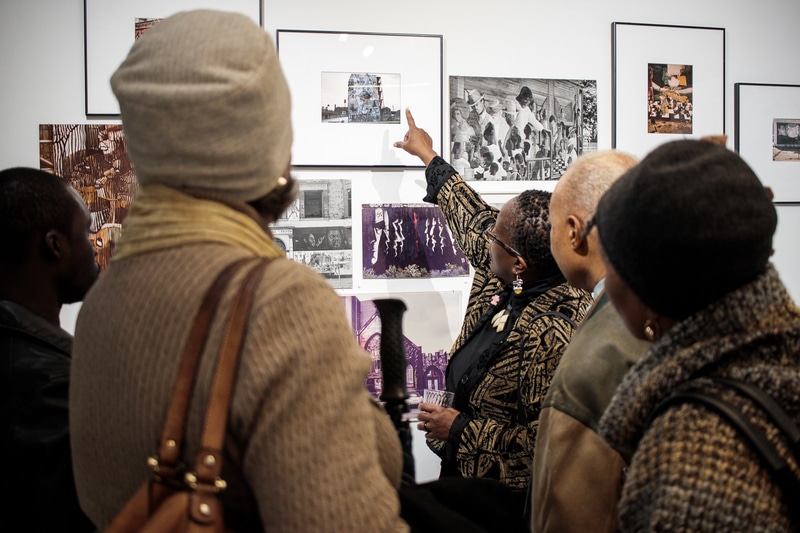 Public Tours
Experience Chicago's rich history of art and design close up, in the neighborhoods, and guided by local experts. A variety of public tours featuring Art Design Chicago exhibitions, artists' studios, extraordinary interiors, and notable collections are offered throughout the year.
Mobile Tours
Let your phone lead the way to the places and spaces where Chicago's art and design history was made. With VAMONDE, the mobile adventure app, you can take your pick of free, self-guided tours that lead you on interactive explorations of the city at your own pace and schedule.
Art Design Chicago has curated a selection of VAMONDE tours that focus on Chicago's art and design legacy. Available for download on IOS and Android. Click here to get started.
Custom Tours
My Kind of Town Tours: Chicago-based tour operator, My Kind of Town, will work with you to craft a custom Art Design Chicago tour for your group, including exhibition visits, hotel, transportation, restaurant arrangements, and more. Tours are staffed by professors, museum-trained docents and certified Chicago tour guides. Special access to private collections and artists' studios help create an exclusive Chicago experience for every group. Visit My Kind of Town for more information.

Noble Art Tours: Get an insider's view of the world of art and design in Chicago and beyond, delivered with the highest level of personal service. Noble Art Tours provides private tours by request for individuals and groups of any size who prefer an experience customized according to pace, duration and/or content. With art historian guides trained in the world's top museums, Noble Art Tours brings deep content expertise and tailors its tours to reach novices and specialists alike. Transportation, dining and other options can be added to tours as needed. Contact Noble Art Tours for more information.
School Tours
The centerpiece education initiative for Art Design Chicago is its Field Trip Program, enabling Chicago Public Schools (CPS) in predominantly South Side and West Side neighborhoods to make field trips to a range of cultural organizations presenting exhibitions throughout 2018. Click here for more information.
---
---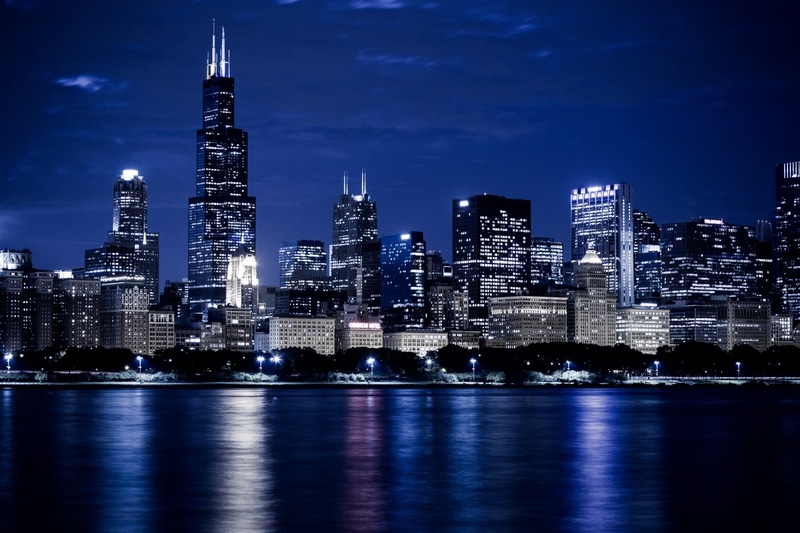 Art Design Chicago is collaborating with several hospitality partners to offer you the best in accommodations during your visit to Chicago. The hotels below, each of which embrace art and design in unique ways, are offering special rates for Art Design Chicago travelers.
Ambassador Chicago
1301 North State Parkway, Chicago
Located in the iconic Gold Coast neighborhood and built in 1926, the legendary Ambassador Chicago played host to the who's who of the 20th and 21st centuries, attracting legends from Frank Sinatra to David Bowie. Taking cues from its early art-deco design, the hotel celebrates Chicago's vibrant history with intricate design details such as vaulted ceilings, original crown moldings, and ornate wrought iron, providing a unique environment for rotating exhibitions of contemporary art.
Art Design Chicago visitors receive 15% off the best available room rate. Visit the Ambassador Chicago's website for more information and to book your stay. Please note: The booking link is pre-populated with a 15% discount code. Reservations can also be made by phone. Call 312.229.6792 and reference "Art Design Chicago."
Intercontinental Chicago
505 North Michigan Avenue, Chicago
Originally built in 1929 as the Medinah Athletic Club, the InterContinental Chicago is one of the city's landmark properties, displaying a stunning blend of art and architecture. A major renovation, guided by the Medinah Athletic Club's 1930 yearbook, resulted in the restoration of entire rooms to their original 1920s grandeur, down to the detailing in draperies, carpets, and murals. Each floor of the hotel takes influences from global cultures and eras, from the Assyrian-inspired Hall of Lions to King Arthur Court, where colorful knights line the ceilings of a restored arched entranceway.
Art Design Chicago visitors receive 20% off the best available room rate. Visit Intercontinental Chicago's website for more information and click on "Book Now" to book your stay. Please note: The "Book Now" link is pre-populated with a 20% discount code. Reservations can also be made by phone; call 312.321.8749 and reference "Art Design Chicago."
Viceroy Chicago
1118 North State Street, Chicago
Located on the site of the historic, 1920s-era Cedar Hotel in Chicago's Gold Coast, the Viceroy is an homage to Chicago's storied art, design, and architectural history. From the restored historic brick and terra cotta façade to the grand tower with its sweeping views, the hotel's exterior connects the past to the present. The interior features a landscape of mid-century inspired furnishings complimented by décor referencing diverse aspects of the city's past, from the early artwork created by indigenous people of the Great Lakes region to Chicago's iconic collection of public sculptures by Calder, Picasso, and Miro.
Art Design Chicago visitors receive 20% off the best available room rate. Visit Viceroy Chicago's website for more information and to book your stay. Please note: The booking link is pre-populated with a 20% discount code. Reservations can also be made by phone; call 312.586.2123 and reference "Art Design Chicago."